Repair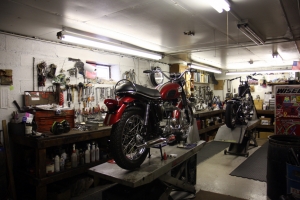 While we love to build, paint, and restore bikes, we're more than happy to simply repair your bike and get you back on the road.
Whether you care to ride or roll your bike into our shop, or just bring us the pieces and parts that need attention, we have highly trained, experienced, and skilled mechanics at the ready.
We'll give you a cost and time estimate up front, and have your repairs completed as quickly as possible.