Aluminum Polishing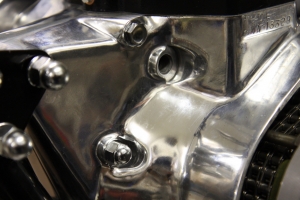 For a great looking restoration, there are usually a number of aluminum parts that need to be polished professionally to remove imperfections, such as backing plates, engine covers, hubs, and so forth.
We can provide this expert service, and usually charge anywhere from $25 to $75 per polished piece.
Please call us at (781) 245-9663 to discuss how we can help.