Bikes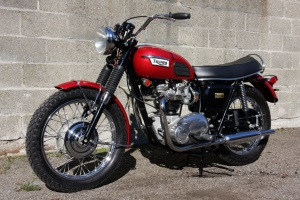 We're proud to offer a wide array of bikes for sale that we've either custom built, completely restored, or simply put into top running order.
Also featured are some of our own customer's bikes which we've helped out on in one way or another, from tune up to ground-up restoration.
We also have a back stock of classic bikes which are ready to be restored. If you're looking for a particular model or year, we likely have it, and would be thrilled to bring it back to life for you.
Whatever your need or interest in Triumph motorcycles, Don Hutchinson Cycle is ready to help.